ELEVATION 2009 CLIMB INFORMATION
The Trail
We used the Northeast Ridge Trail. This is the standard trail and is the easiest to traverse for our purposes.
This trail's Difficulty is rated at a Class 1 - Easy hiking - usually on a good trail.
This trail's Exposure is rated at a 1 - Mild exposure (to dangerous terrain) in the area but not along the immediate route.
Here are a few Views of your trail --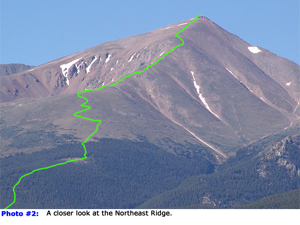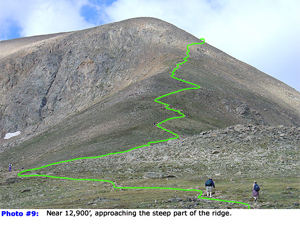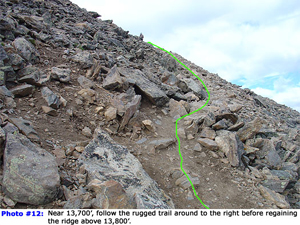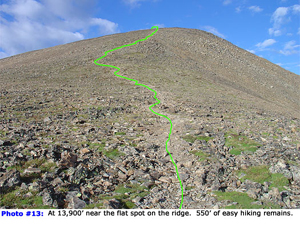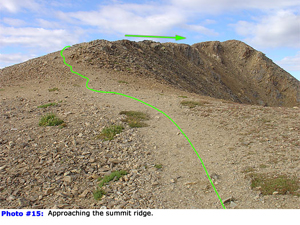 For a very detailed description including more photos - Follow THIS LINK.